Post-industrial buildings and districts around Poland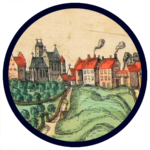 From disused factories and warehouses to water towers and power plants, Poland is home to thousands of fascinating post-industrial buildings and other structures – many of which are being creatively transformed for new residential or commercial purposes. Some cities possess entire districts or revitalized post-industrial structures that can be toured and enjoyed. Below are resources that can help you learn more about such sites.
Maps and databases of post-industrial structures
General databases of historical properties across Poland – including ruined, restored, and adapted post-industrial buildings – can be found on Castellan's page dedicated to comprehensive maps and databases of such properties.
More particularly, the website Wieże Ciśnień ("Water Towers") maintains an interactive map, database, and photo gallery of post-industrial water towers across Poland.
Reviews of post-industrial venues across Poland
The Poland In Your Pocket Blog includes an article on "Poland's Post Industrial Panache: Art, Culture, Lifestyle & More" (2020) that reviews nine of the most remarkable post-industrial structures around Poland that have been successfully transformed into contemporary commercial venues and tourist attractions, in cities like Gdańsk, Katowice, Łódź, Poznań, Warsaw, and Wrocław.
The Polish National Tourist Office also maintains a website dedicated to "Industrial Tourism" in Poland.
Post-industrial districts in particular cities
A number of Polish cities have particular neighborhoods or districts with a notable concentration of preserved or revitalized post-industrial buildings.
Łódź
The city of Łódź – known historically as one of the centers of the European textile industry – arguably represents the heart of post-industrial architecture (and revitalization) in Poland.
Warsaw
Warsaw is known for revitalized post-industrial areas like the Soho Factory in Kamionek, which is located on the site of the former Pocisk ammunition plant. After decades of neglect, beginning in 2010, the plant's buildings and grounds were creatively restored and transformed, and they constitute a thriving and fashionable area that is home to gardens, offices, shops, restaurants, art galleries, and the famous Neon Museum.
Białystok
The open-access conference paper "Post-industrial Objects and Buildings in the Structure of the Contemporary City" considers Białystok as a case study for the ongoing revitalization of industrial buildings and districts in Poland.