How to contact us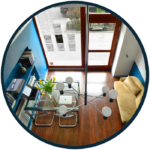 If you are interested in learning more about the possibility of working with Castellan Estate to sell, purchase, or rent a property in Poland or would simply like to learn more about the marketplace for properties, we would love to welcome you to our office in Warsaw:
Castellan Sp. z o.o.
4A Opoczyńska St., unit 15
02-526 Warsaw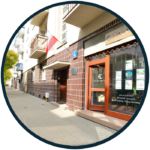 You can also get in touch with us at:
contact@castellan.estate
+48 664 603 886
+48 606 521 318 
or through our social media accounts, using the links in the menu bar.